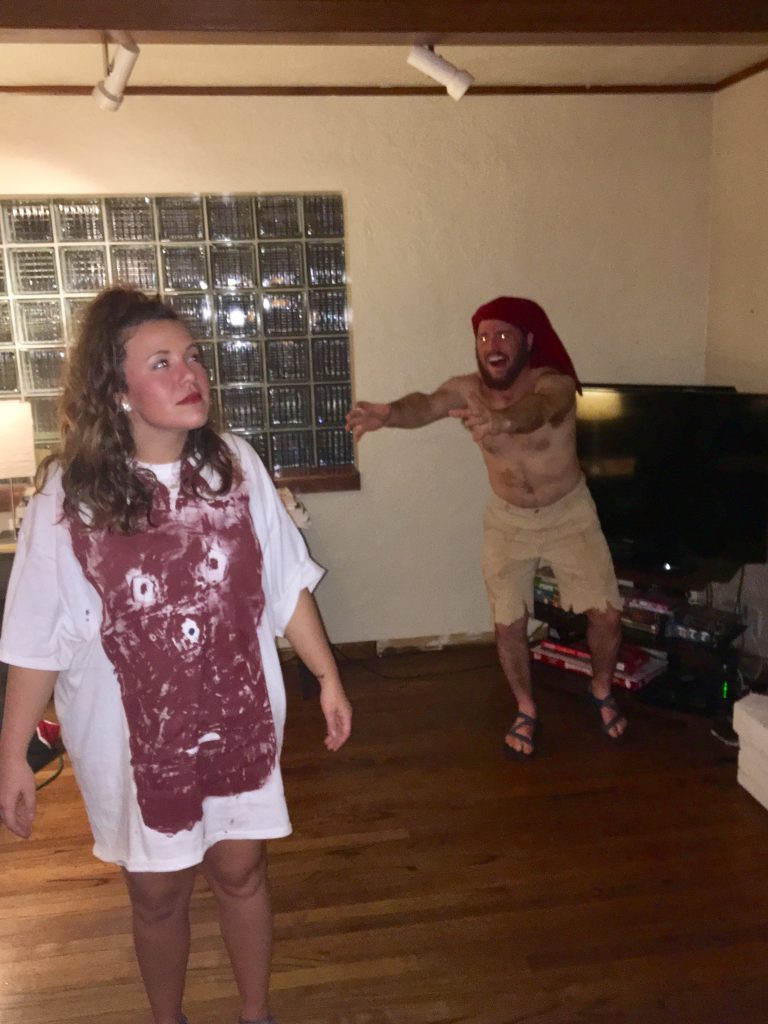 WILSON!
by Lauren Curley
The Curley's take on the Tom Hanks' classic, Castaway.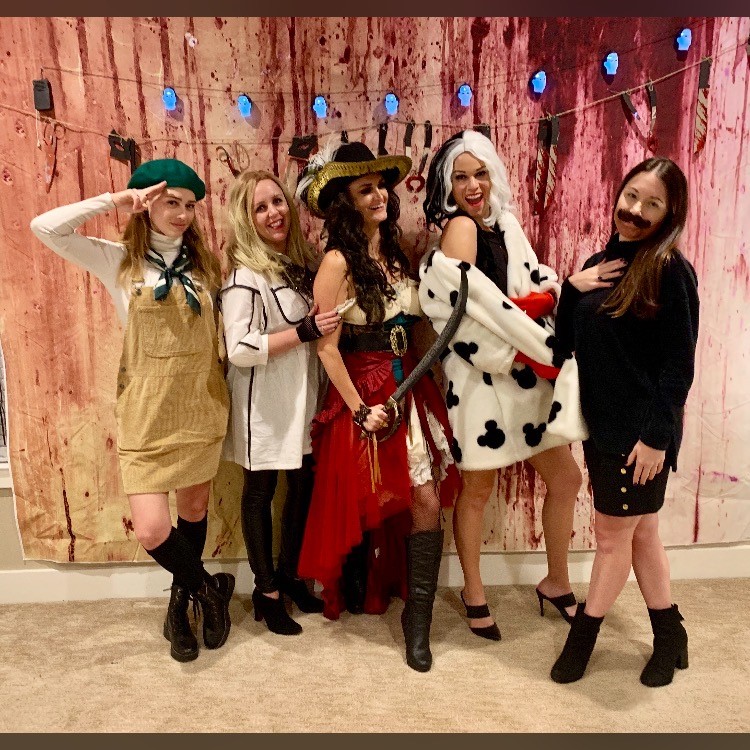 by Lindsey Lyon Crouch
by Lindsey Lyon Crouch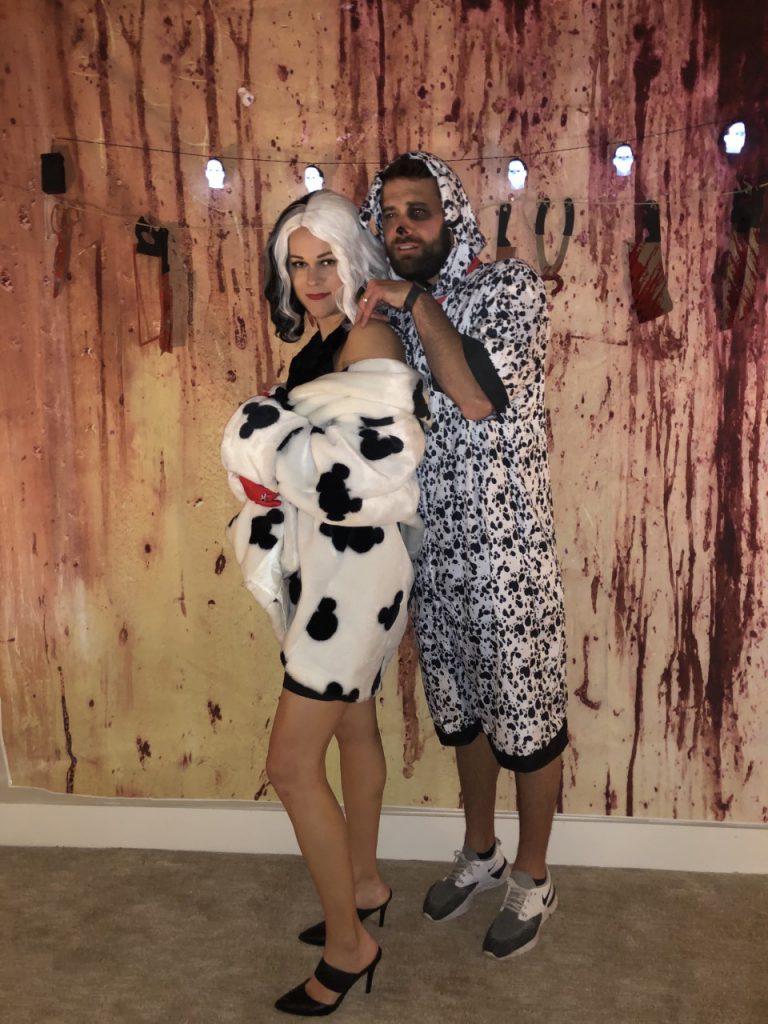 by Lindsey Lyon Crouch
by Lindsey Lyon Crouch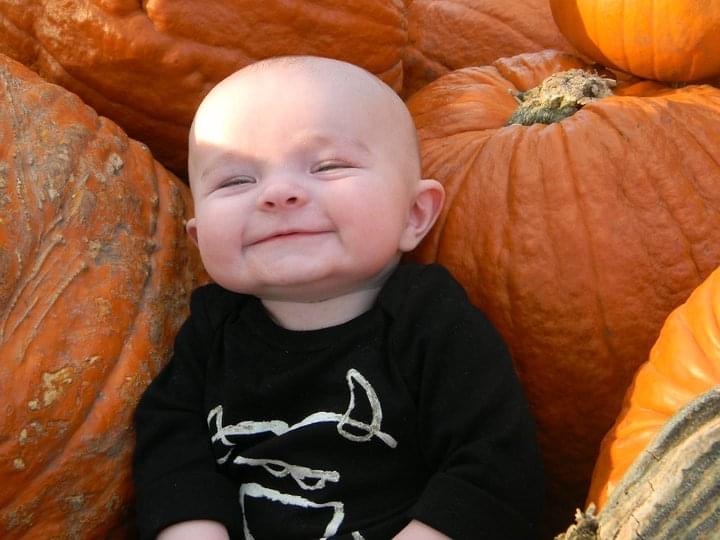 Pumpkin Patch Kid of the Week
by Mikah Watkins
You can't help but smile when you see this picture!  He even made the news on Channel 2– Julie Chin's, Pumpkin Patch Kid of the Week!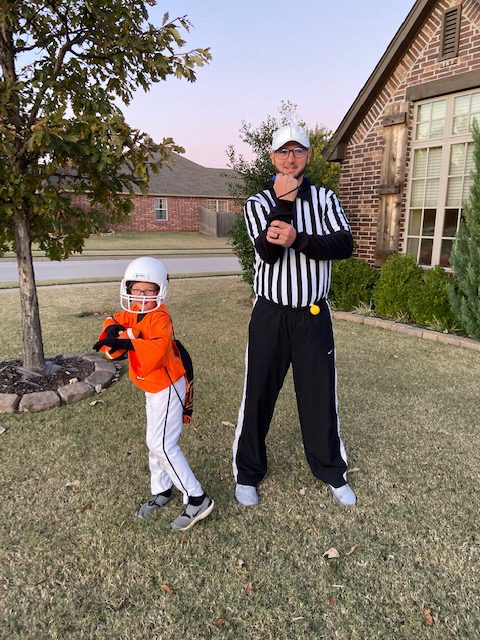 1st Down!
by Tom Cowley
HOLDING! On the Cowleys! 10 yard penalty! Repeat 1st down.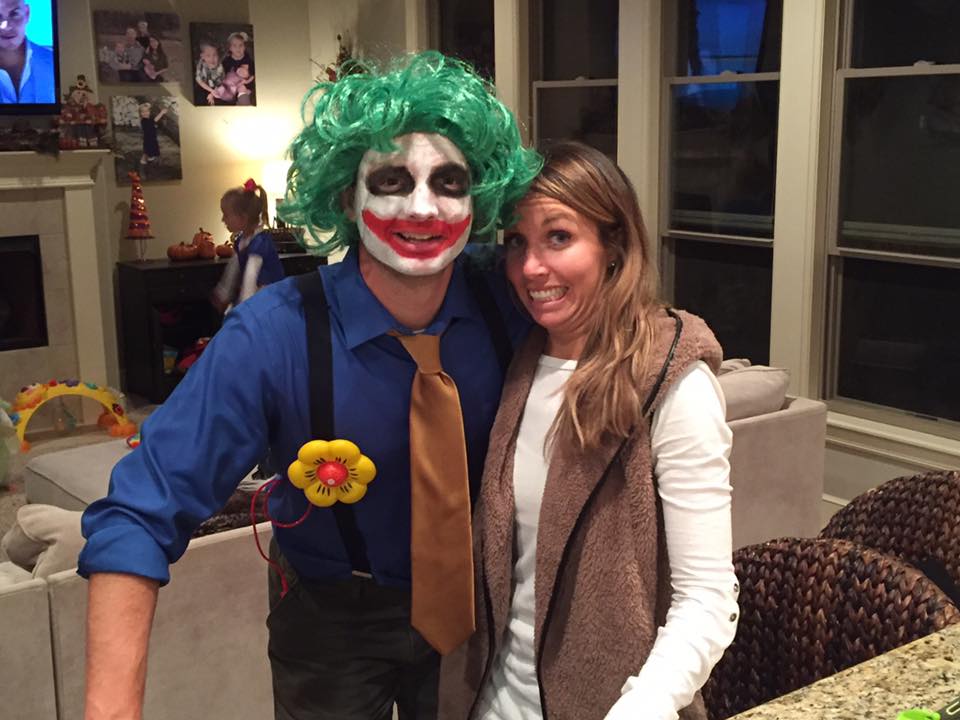 Tag Along
by Tom Cowley
Decided to tag along with my son who was going as Batman. Like a lot of my ideas, this one didn't land like I thought it would.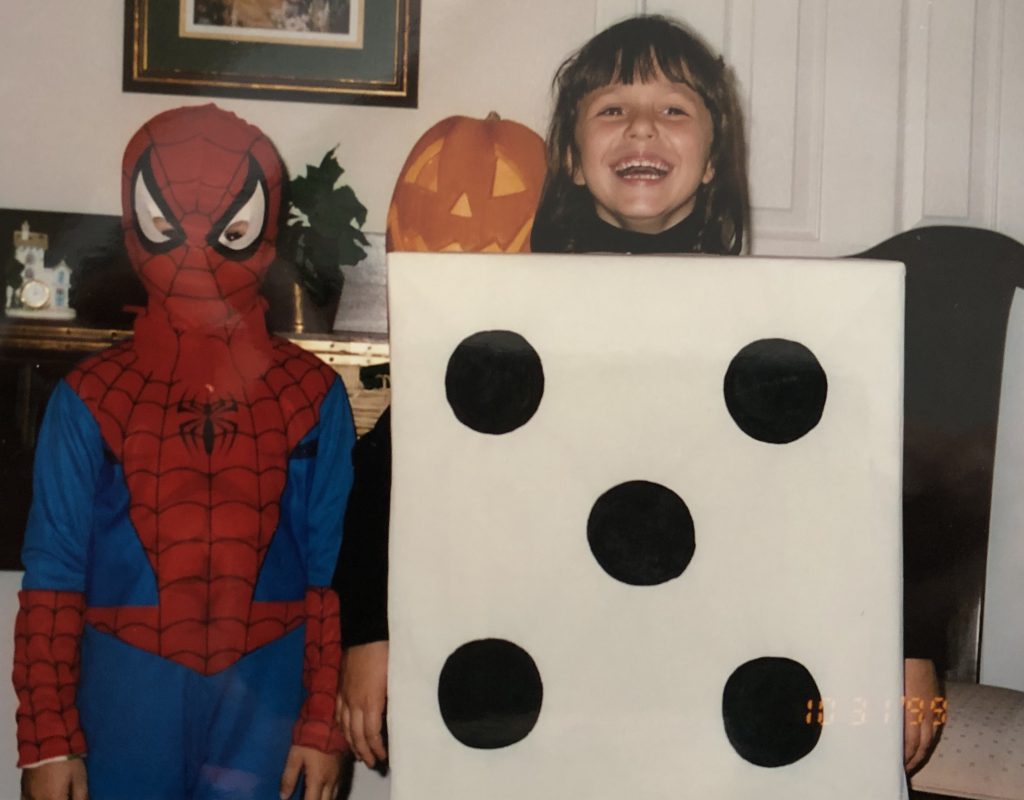 The Box Halloween
by Kristin Leach
Mom: What do you want to be for Halloween?
1999 Kristin: A board game piece!
It's safe to say, my hobbies haven't changed in the last 20 years.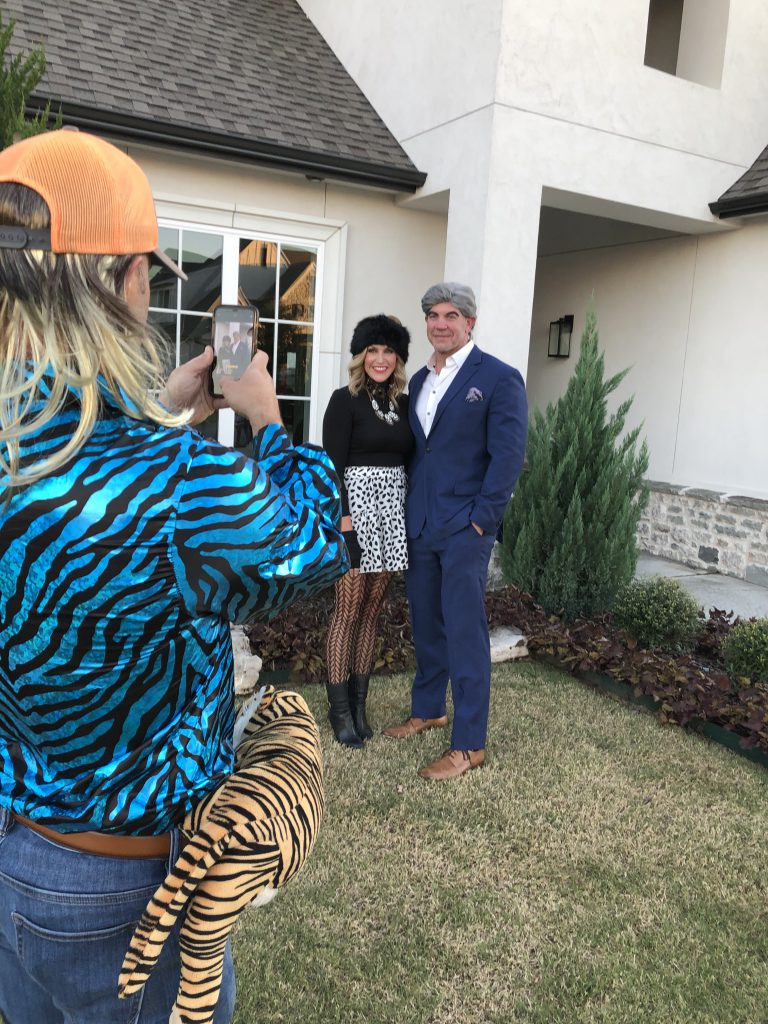 Johnny and Moira
by Mikah Watkins
Johnny and Moira Rose had Tiger King as their personal photographer on Halloween!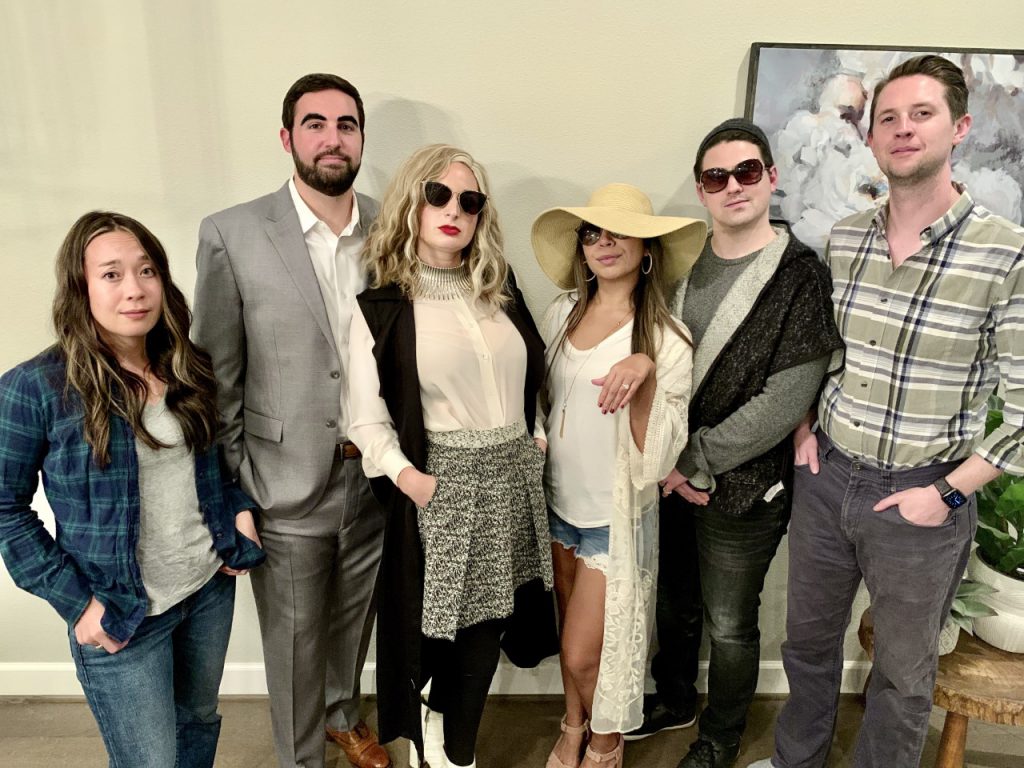 by Andi Minatrea
by Andi Minatrea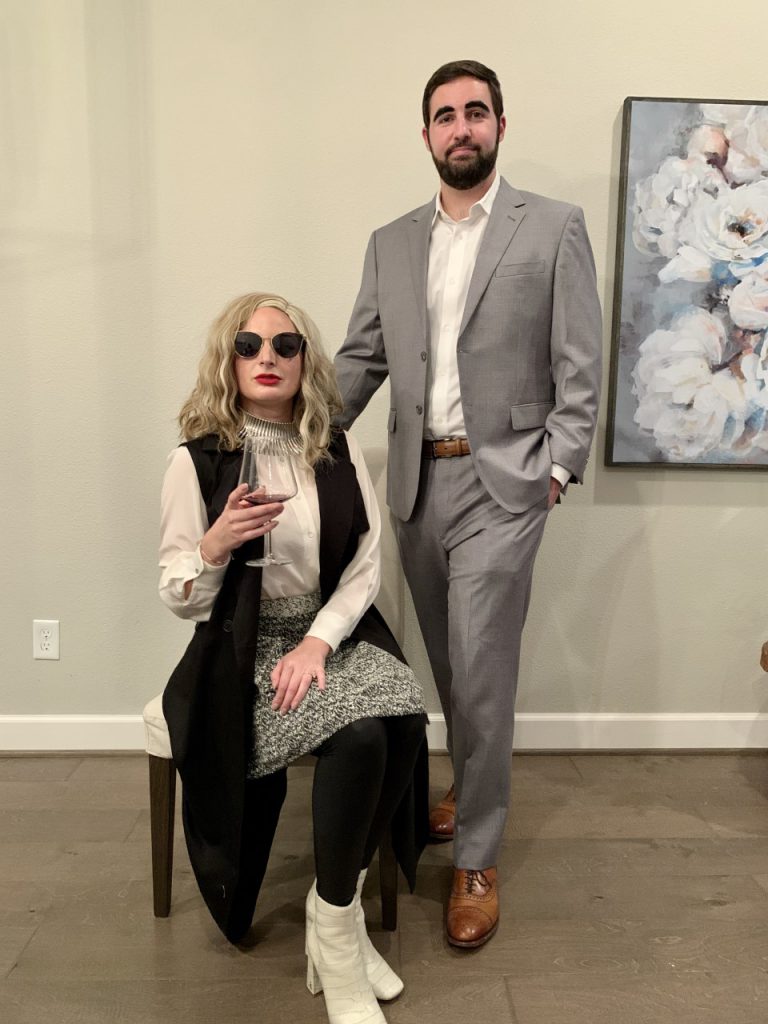 by Andi Minatrea
by Andi Minatrea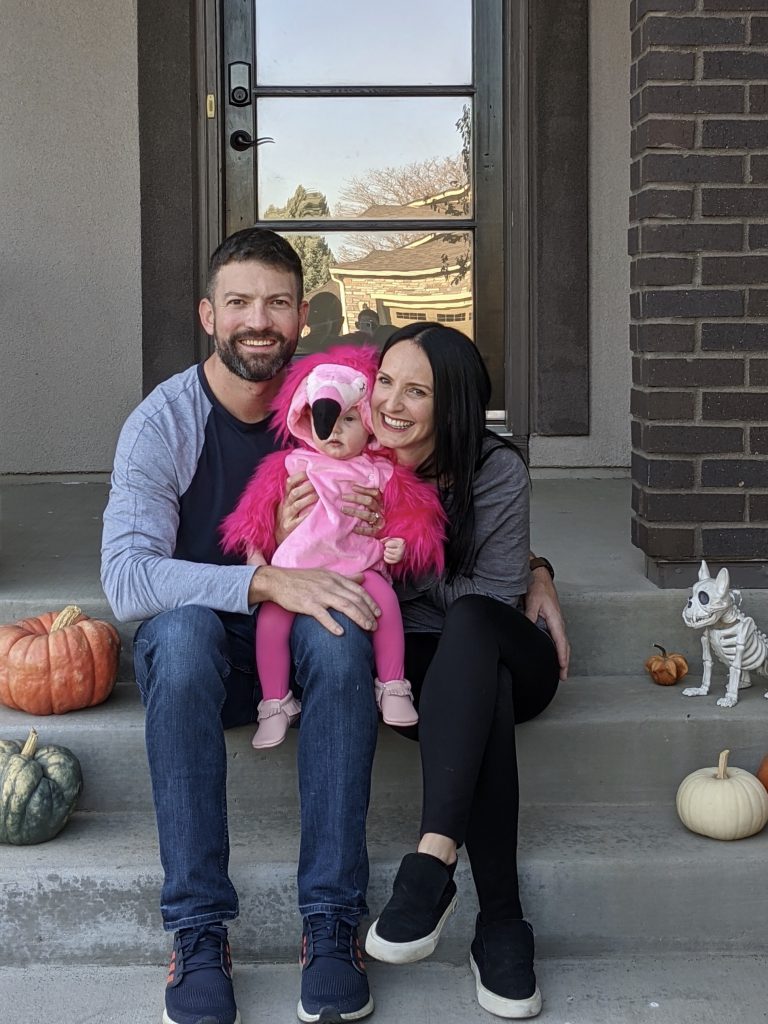 Baby Flamingo
by Kirsty Shierlaw
My baby flamingo! ??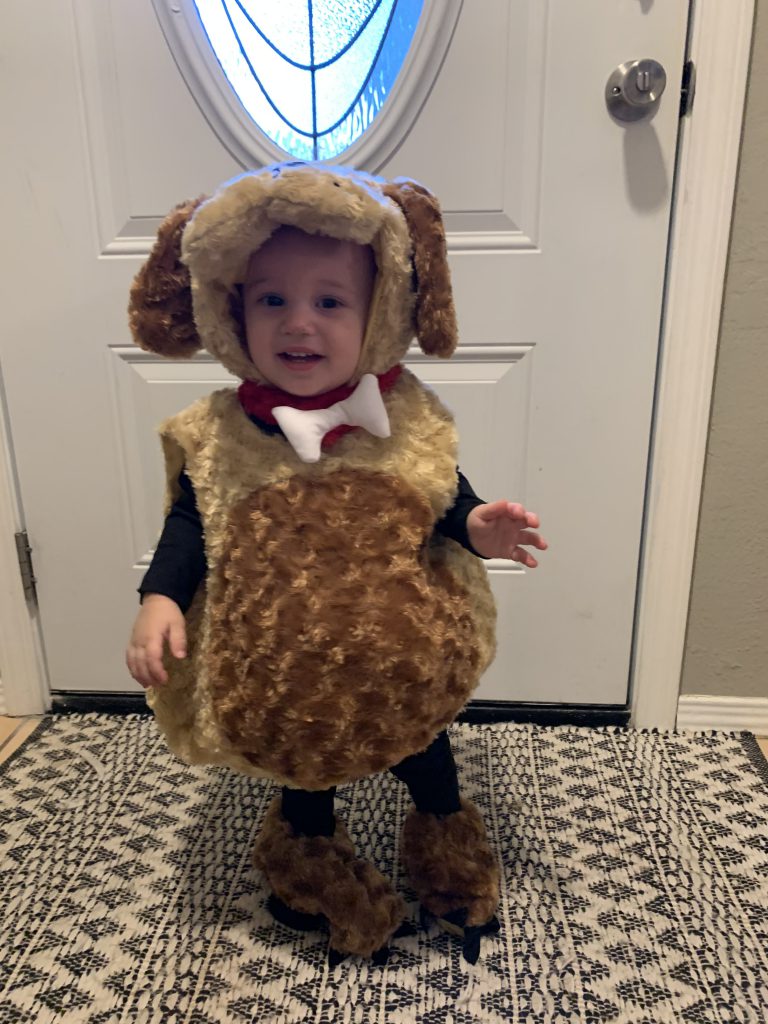 by Dakota Bottoms
by Dakota Bottoms
What can we say? We're passionate people. And that means we work our guts out for our clients and consultants. But it also means we crave a full life outside of office hours.
This is our chance to give you a glimpse into that life.
Everyone here has their favorite places to go when off the clock. Places that inspire us. Rejuvenate us. Reignite the child in us. We want to share those places with the world.
We want to share our world with you.
This month's top spot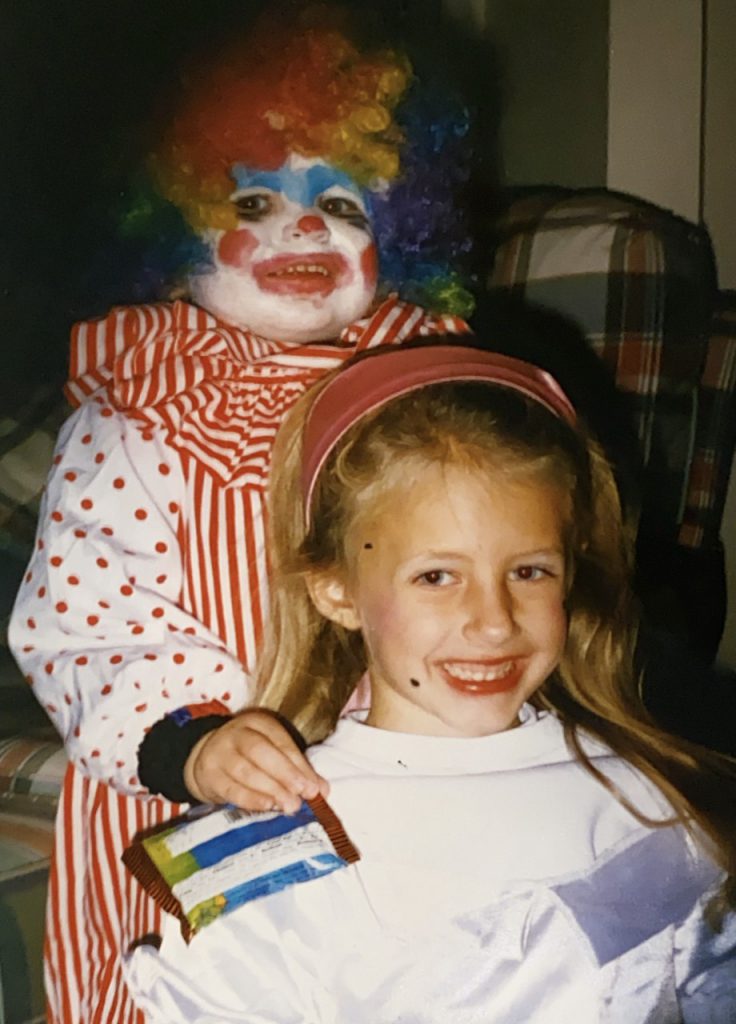 Cute or Nah?
by Cole Steffens
A young Cole just "clowning" around! Cute costume or fuel for nightmares?
Cute or Nah?
by Cole Steffens
A young Cole just "clowning" around! Cute costume or fuel for nightmares?
Read More
Past Winners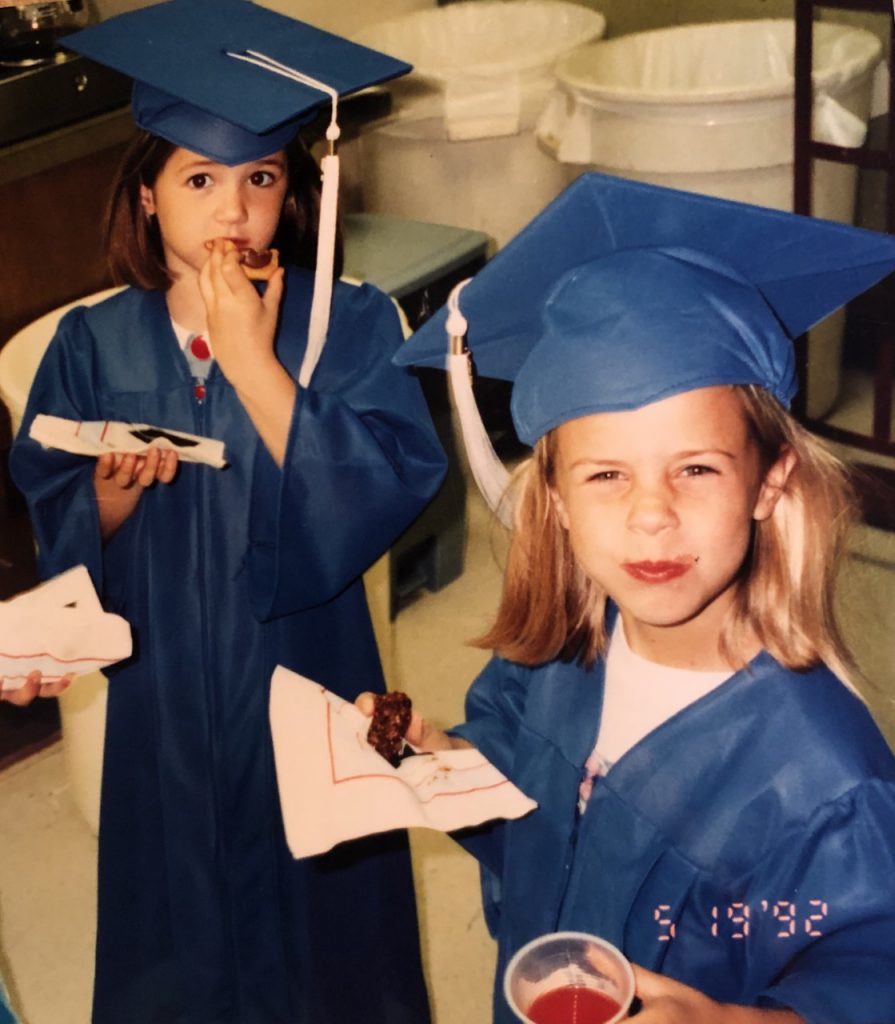 31 Years
by Lauren Leonard
Teammates from the age of 3 to now at the age of 34! Courtney Johnson and I have known each other for 31 YEARS! Courtney and I met in daycare, went to school together from Pre-K through high school, and played competitive softball together for years. Don't let those sweet, innocent faces fool you. It may come as a shock that we were mischievous trouble-makers even at the age of 5. I have to say that Courtney was always the ring-leader but I was a willing accomplice in several schemes at Lakeview which include: intentionally flooding the girls bathroom, drawing "art" on the gym walls with permanent marker, terrorizing the boys in our class. I think our parents got called by the principal more than they'd like to admit. This photo is from our Kindergarten graduation at Lakeview; I'm sure the school administration threw a party that day. Good thing we got it all out of our system early. ?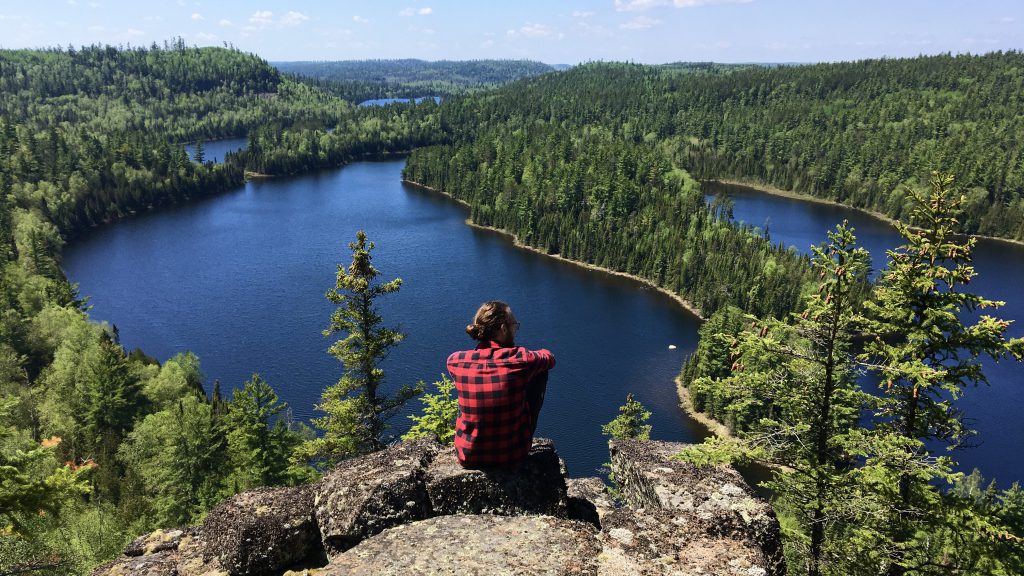 The Great Wild North
by Nathan Quarles
My first week-long trip of the year took me back to the great wild North. We canoed and portaged 50 miles along the old Voyageur's Highway, the primary route used 300 years ago to connect Montreal with the Canadian Northwest during the fur trade. It was like stepping back in time. The wilderness remains much the same as it was then, even the names of the lakes and rivers can be identified in early explorers' journals. The boreal forest continues to be a place of solace and rejuvenation where the cares of civilized society have no hold over the silent wanderer.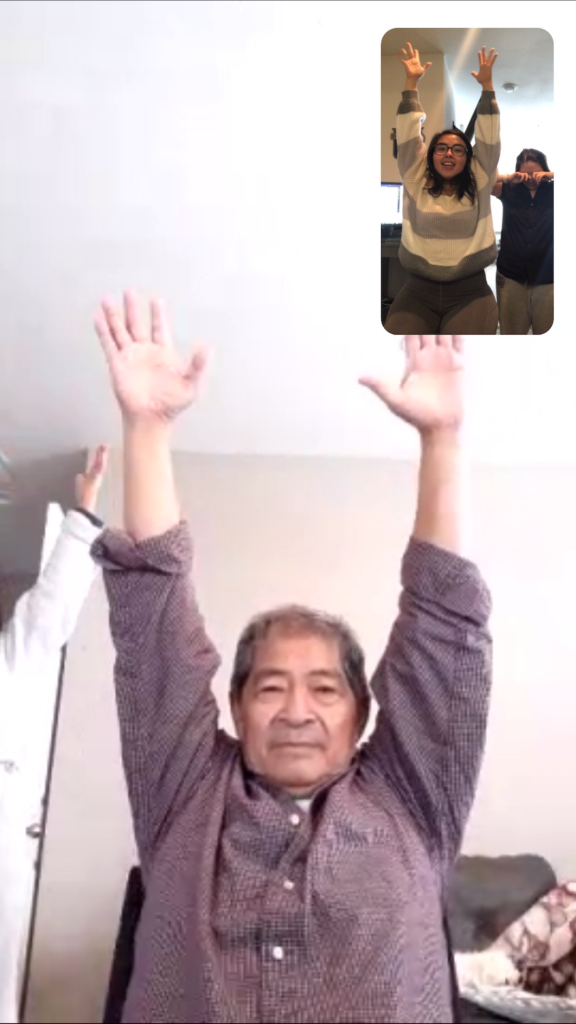 Ingkong
by Janisa Neumeier
This is a picture of my Ingkong (that means grandfather in Tagalog). Earlier this month he tested positive for Covid-19. As a family, we rallied around him – we did grocery deliveries, medicine deliveries and check in calls daily. I was the person dedicated to doing a daily video call with him – we would go through deep breathing exercises and stretches to help with the chest tightening he was experiencing. We did this for a number of days, and the days were scary. As someone that visits my grandparents on a weekly basis, I look forward to their smiles and their warmth and unfortunately, their spirits were low. This picture however documents the turn of his sickness, it was the first time in weeks I had seen him smile, and although slight it was an upturn of his lip that gave me hope. Just a few days after we snapped this picture, his symptoms began to subside and today he is back to full health! I still video call him daily, but he doesn't prefer the stretching so we keep that out of it. I cannot wait to see him again but that wait is well worth it.